Free Birthdate Lottery is what it says on the tin: a free lottery where your ticket is your date of birth! Every day, a winner is randomly picked from all the registered birthdates for each draw. That means there's currently 2 guaranteed winners every day! Prizes are paid out in cash via PayPal, BACS or PAYM and these costs are covered by ad revenue generated on the site.
FBL was founded in January 2016 by Hazel Flanagan:
Hello and thanks for visiting Free Birthdate Lottery. 🙂
I'm a married mum of two from Blackburn, Lancashire. I wanted to be a stay at home mum and over the last ten years, have tried various homeworking jobs. A lot of these required a website and I didn't have the money to pay a professional developer. This has given me the opportunity to learn a lot about web design and marketing.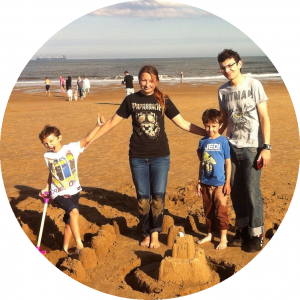 With some of my previous ventures, I have run Twitter giveaways and competitions but I thought an actual lottery would require licencing malarkey to run! However, towards the end of 2015, I stumbled across Free Postcode Lottery. That's when I realised it's actually quite straightforward.
The main aim for Free Birthdate Lottery is to give away money for free and brighten up someone's day. The prizes will increase as ad revenue grows.
There's often additional competitions to enter for even more chances to win cash and vouchers. You can take a look at the testimonials page or FAQs to find out more about FBL, or get in touch with me directly and I'll be happy to answer any questions.
Thanks for reading and I hope you have fun on the site!