You may need to complete a survey to view the winner.
And The Winner Is…
Thank you to everyone who took part; I hope you had fun!
Check back tomorrow for the new Valentine's Day comp! ??❤
Previous Answers
I'm excited to announce that the birthdate lottery is celebrating its very own birthday!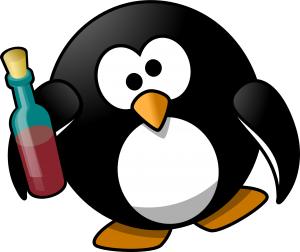 On 22nd January, Free Birthdate Lottery will be 1-year-old! In the first year since the site launched:
Nearly 5,000 members have signed up
More than £1,300 in prizes has been given away
148 prizes have been claimed
Fastest winner claimed within just 10 hours of registering
Biggest prize to date was £30
Thank you to all the members who have supported the site through the early days. The aim in the second year is to hopefully reintroduce rollovers so that bigger prizes will be on offer, and also increase the starting pot. To do this, I need your help to keep sharing the site and spreading the word about Free Birthdate Lottery!
About the Competition
As promised, to celebrate this milestone, I am running a new competition. The Name That Character competition seemed to go down well, so I thought I would go along a similar theme. The prize will be £20 in cash!
Starting tomorrow (14th Jan), a famous person will appear at the top of this page at 11am every day for 30 days. All you need to do is tell me who the person is via the text box underneath. Yes, there is of course a catch! 😉 The picture will be cropped to show only a segment of the person! You must submit the "real life" name of that person e.g. Melissa Joan Hart, NOT Sabrina.
In order to view the picture, you will need to complete a Google Survey. For every question you answer, you gain a day where you won't need to fill one in, so hopefully it shouldn't be too much of a pain. It will help generate revenue to cover the extra prize. I haven't done it this way before, but if all goes well, I'm hoping that next time I can offer a bigger prize pot. 🙂
You will get 2 entries into the prize draw for every correct answer, or 1 entry for an incorrect guess. All the entries will be pooled at the end of the competition and a winner randomly selected. (Therefore members with more points have a better chance of winning.)
The winner will be announced here on Monday 13th February at 11am and they will have 24 hours to claim their prize.
I hope this will be good fun for you all. Any questions, just comment below!