I always look for a voucher code before I check out online. It's worth the extra two minutes if it means I get free delivery or 10% off. However, I don't know about you, but it seems to be more and more hassle these days. Half the codes don't seem to work or they expired three years ago! It's easy to forget to check for one in the first place.
Get Voucher Codes on a Plate!
I'm really excited to have found Pouch which eliminates all those problems. Pouch is a free browser extension that saves you time, money and the headache of trying to find a valid voucher code!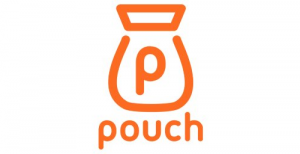 Pouch automatically finds and displays the best voucher codes as you shop online, on over 3,000 UK stores. Once you download Pouch you never need to visit a voucher code website again.
How Does Pouch Work?
You simply shop online as you normally would and this nifty little thing pops up with all the current voucher codes available at that store. You then click the code you want to use (there may be more than one!) and it automatically copies it to your clipboard, ready for you to paste at checkout – saving you money in literally just a couple of clicks.
Even installing takes just a few clicks from their website. It is currently available on Chrome (with 5 star reviews) and due out on Firefox very shortly. No registration is required and it is free of pop-ups, spyware and ads.
Pouch sits discreetly in the corner, out of the way until you need it. You can get discounts at 1,000s of UK stores instantly, including shops like Asos and Currys to name just a few.
Download Pouch Today
What have you got to lose? Try Pouch for yourself and let me know what you think below!