Update 1st August: You can vote for your favourite finalist here.
---
Win a £15 Love2Shop gift voucher to spend at your choice of store!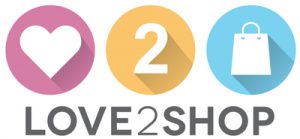 To enter, all you need to do is share Free Birthdate Lottery in a creative, imaginative or unique way. The 5 best entries will be revealed on the site for members to vote for their favourite!
Ideas
Create a snazzy poster to stick up in your workplace (with permission!)
Print off a "sponsor form" friends can sign, tick off each person as they become a member
Share a spiffy social media post that attracts a bit of attention
Email your entries to competition@freebirthdatelottery.com with pictures or screenshots if possible.
If you need any clarification, please just comment below.
Terms and Conditions
Please don't break any rules/laws!
Email details of your entry to competition@freebirthdatelottery.com by midnight 31st July.
Five finalists will be announced at 11am on the 1st August. Members will then be asked to vote for their favourite via the comments section before midnight 3rd August.
The winner will be confirmed at 11am on 4th August.
I will mention the announcement in the results reminder email.
Winner must claim via the website within 24 hours – by 11am, 5th August 2016.
Voucher details will be emailed within 24 hours of claiming.
Voucher's expiry date is 16 Oct 2016.
---
Update: A member has raised concerns that the voting aspect of this competition is open to cheating and as a result won't be entering, and doesn't think many others will enter either.
I just want to reassure everyone that I will be able to verify votes are placed by an active member based on their user history and IP address etc. As explained briefly above, the vote for this competition will be via the comments. I was going to include more specific rules with regards to the vote once the vote has opened, but please be assured I have systems in place to prevent abuse of this and/or multiple votes by one person.
The reason I included the voting aspect is that it increases page views of the site which helps with generating ad revenue. If I just announce a winner myself, I lose 3 days where people might visit the site to vote or see who's in the lead. I was also recently (wrongly) accused of manually picking a winner myself, so I wanted to eliminate any presumptions of bias!
The recent pet competition, which involved voting, was run fairly and transparently with each registered member getting one vote. No one seemed to be put off by the voting aspect and there were over a hundred entries in the end. Please do raise any further concerns with me; it would be a real shame if no one ends up entering!