Update 22nd July 2016: Bob's girlfriend is called Penny! The lucky winner is Shameka.
---
Some of you may remember our last #namethatpenguin competition in which you had to guess the name of Bob himself!
We are running a new competition! We are giving our members the chance to win £10 if they correctly guess the name of our mascot Bob's girlfriend!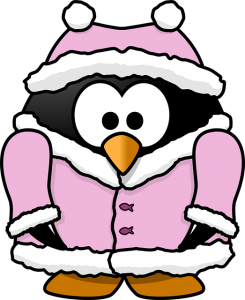 Simply submit your guess using the form below. Each member may only make one guess!
If more than one person guesses the name correctly, one winner will be selected at random.
The winners will be announced on 22nd July to celebrate 6 months since our launch.
Terms and Conditions
You must be a registered Free Birthdate Lottery member to qualify.
One guess per member.
Submissions must be submitted by midnight 21st July 2016.
The £10 winner will be the member who correctly guesses the penguin's name. If more than one member guesses correctly, one winner will be drawn at random.
At 11am on 22nd July 2016, we will announce the winner on this blog.
The winner must check the results and claim their prize via our website. (A "claim" button will be made clearly available to the winner, next to the results.)
Claims must be submitted by midnight 23rd July 2016.

If you have any questions about the above competition, please email help@freebirthdatelottery.com.
Competition closed.