The Winner Is… Carol!
Check out the new competition for a chance to win £20.
On day 6 of the competition, Carol said she would spend £1,000 on a very worthwhile new business. "I would build kennels & a cattery onto our cottage & start up a business giving temporary foster homes to help out overcrowded animal rescue places." My sister and I dream of running a similar business, and I used to foster kittens in my own home, so this answer really stood out to me 🙂
Thank you to everyone who entered. There were some really well thought out answers! FBL's aim is to reach prizes of £5k & £50k so perhaps some of the dreams entered will one day be realised!
---
Entrants were asked, what they would do if they had:
08/03/17 – £1 million
07/03/17 – £1,000 to Start a Business
06/03/17 – 10% pay rise
05/03/17 – NO Money & it was a Loved One's Birthday
04/03/17 – £5,000
03/03/17 – 99p
02/03/17 – £100
Each day I will be asking you what you would buy if you had X number of pounds.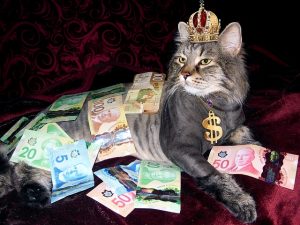 For a chance to win £10, comment your answer below or via Twitter or Facebook – please like/follow us while you're there 🙂
Our favourite answer will be the lucky winner of £10 cash!
The competition started on 2nd March. A new amount will show at 11am each day for 7 days. Comment every day for the best chance of winning!
The winner will be announced on 9th March. They will notified via email or social media reply.