Earn money taking surveys from your own home. YouGov are a reputable, well-paying company which I can personally recommend. For every 5,000 points you can redeem £50 in cash. As well as completing the surveys, you can earn 200 points every time you refer a friend!
Can you really make money taking surveys?
Yes! Although it really does depend on the panel you are signed up with. I used to have about 50 survey sites bookmarked, but I have whittled them down to just 3. There are a lot of people who dream of finding legitimate work from home or are struggling to make ends meet, and I think a lot of survey sites take advantage of this, paying a pittance. When choosing a survey panel, I want one that doesn't screen you out every other survey and also pays fairly. I've found YouGov fits the bill perfectly.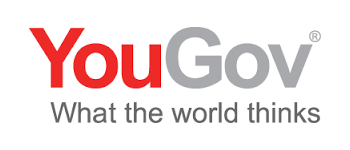 How is YouGov different?
YouGov often have political surveys as well as household types, which I find interesting. I've found other survey sites are so repetitive, it becomes really tedious whereas with YouGov, it feels like you're giving opinions that really matter. I don't think I've ever been screened out by YouGov so you don't end up getting halfway only to be kicked out.
Are there any downsides?
I would say there is one thing that has tripped me up in the past, and I've heard of others doing it so it's not just me! When you complete each survey, you are given the option to spend your points on entries into prize draws. Personally I like to keep them stored and build them up to redeem the £50. The prize draws are for thousands of pounds, but as you're not very likely to win, I don't like using my points on them. However, the way the button pops up, it's very easy to click to enter by accident and it's very frustrating when you've just spent 15 minutes filling a survey! Although I'm sure if you won the £2,000 or whatever it is, you'd be delighted 😛
Are you a member of YouGov? How do you think they compare to other survey sites?