Are you a dog lover who dreams of owning a dog, but can't afford to or your circumstances aren't just right?
Are you a dog owner who would like someone to help you out giving extra walks and affection to your lovely dog?
If so, I have just the thing for you…
Last summer, I stumbled across a new site called Borrow My Doggy.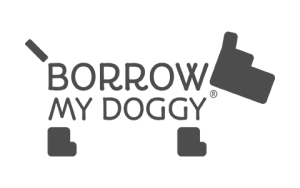 The site aims to leave 'Pawprints of Happiness' on the lives of dogs. They have built up a trusted community where borrowers take care of dogs when the owners are busy. This could be for walks, holiday care or pet sitting. The dog gets more love and exercise, the owner gets peace of mind that their dog is happy while they are busy and the borrower enjoys the companionship of their new doggy friend.
It turned out to be a great way for me and my boys to spend the summer holidays. We love dogs, but it wouldn't be realistic to take one on just now. We already have a cat who, let's just say, wouldn't take kindly to a dog moving in, and our house is pretty full as it is!
Borrow My Doggy put us in touch with a handful of local people with dogs, and we ended up with 2 'regulars'. One was a Whippet called Candy who had fantastic fun with the boys. The owner was a retired lady, so she was glad the boys gave Candy a run for her money (literally) and I was glad that she tired the boys out too! We also walked Freddie & Trix, two Cockapoos. This was great too, as they lived near a park so it kept everyone happy. It got us all out of the house for some fresh air and exercise, and was cheap as chips (£10 for a year). Compared to the prices of some summer holiday activities, it was an absolute bargain!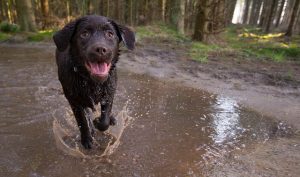 So I thought I would tell you guys about the site. A lot of us are watching our pennies and BMD is a really affordable way to make new friends (the human and doggy kind). It's cheaper than joining a gym, yet you probably get more of a workout! It's also a great idea if, like us, you, or your kids, would love a dog but you can't commit to one for whatever reason. It also makes a huge difference to the dogs themselves. A lot of the owners join BMD to find company for their dog while they're at work, or give their dog walks if they are no longer able to. It's a win-win situation for everyone involved.
Borrow My Doggy already has over 300,000 members throughout the UK. We live on the outskirts of a small town but had plenty of doggy matches to choose from. When you've found a good match, you just message the owner via BMD's secure site and arrange a meeting.
You can create an account for free. This lets you set up your profile and search local members before committing to anything. If you find a dog you would like to borrow, you then sign up for just £12.99 for a whole year. You'll then be able to message the owner. To register as an owner, it's £44.99 a year (but remember you are effectively getting a free dog-walking service so I still think that's a bargain!)
Paid memberships include:
Unlimited messaging
Address and phone verification
Accident and third party liability insurance
24/7 Vet Line
3 month money back guarantee
Create a profile
Search local members
If you do decide to sign up, please let me know how you get on. I'd love to hear about who you meet and where it takes you – pictures would be lovely too!