Whose Hair is This?
You may need to complete a survey to view the picture.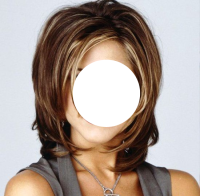 ---

Each day a picture of a celebrity will be posted above but their face will be obscured. The picture may be a current or old hairstyle from celebrities past and present! Simply guess who it is and submit your answer for an entry into the prize draw!
It starts tomorrow (17th June) and will last until the end of the month.
A winner will be chosen at random on 1st July 2017 and announced here at 11am. They will have 24hrs to claim their £10 prize. Good luck & have fun!