You may need to complete a survey to view the full content of this page.
September 2019 World Flags – Win £10
Each day in September a new flag will be displayed below. All you need to do is work out which country it represents. If you manage to answer correctly you will receive 2 entries into the draw. If you get the answer wrong you will receive 1 entry (just for giving it a try). All entries will be pooled at the end of the month and one winner drawn at random.
The competition started on 1st September 2019 and runs until the end of the month. The last question will be shown on 30th September 2019, with the winner being announced here on 1st October 2019. The winner will then have 24 hours to claim their £10 cash prize. If you don't claim your prize by 11am on 2nd October you will unfortunately lose out. No late claims accepted.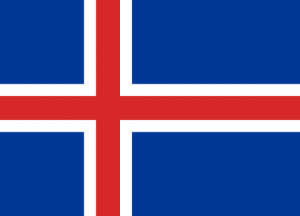 ---
Previous Answers
1. Spain
2. Turkey
3. USA / America
4. Australia
5. Finland
6. Ireland
7. Vietnam
8. Japan
9. Estonia
10. Germany
11. Greece
12. Canada
13. Jamaica
14. Sweden
15. Brazil
16. Ghana
17. Ukraine
18. Somalia
19. New Zealand
20. Bangladesh
21. Zambia